Creek Daze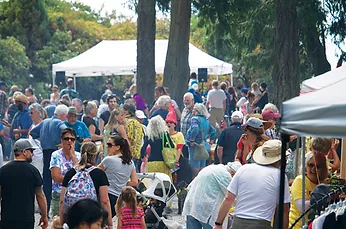 Every year, in the hazy days of August, Roberts Creek hosts Creek Daze, a community festival to celebrate all that is whimsical and wonderful about Roberts Creek
​Creek Daze has been running for over 40 years!
​In 2019, Creek Daze moved from its traditional home at the Roberts Creek Mandala to be reborn as "Creek Daze Country Fair", held at the Roberts Creek Community School.
​It all starts with the Higgledy Piggledy Parade at 11:11, which makes its way from the Roberts Creek Hall to the Heart of the Creek.
​The day is filled with live music, food and craft vendors, Pony rides, games and more!
​Check our Facebook event page for updates!