Everything under the sun
From the elegant and cosmopolitan capital city of Victoria (guess who it is named after) to the sheltered hospitality of Courtenay-Comox, a voyage up Vancouver Island's east coast offers a variety of natural splendour, open waters, intricate passage ways and plenty of amenities for the hungry and thirsty boater. We call this the Sunrise Coast. Watch the sun rise across the Salish Sea from behind the Coast Mountain ranges. The climate is sunny and warm and the beaches are comfortably swimmable in the summer. This region is amenable to short trips from Vancouver, Victoria, Nanaimo and Comox. If fishing is your passion, we recommend you berth at the very comfortable Oak Bay Marina or Pedder Bay RV Resort and Marina, creators of happy fishing stories for 40 years.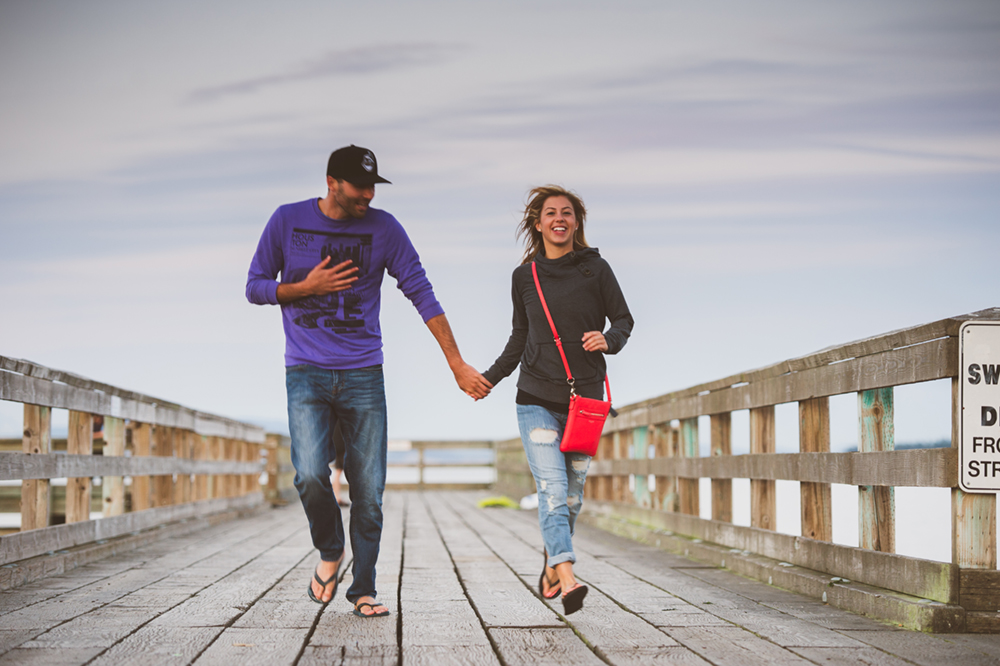 Get wilder as you go like Gulliver
As you travel north from Victoria, vessels become fewer, communities are more distant, the fishing gets even better and all you hear is the water lapping under your bow.
Victoria is a little city full of grandeur. Its harbour is nestled in the core of the City. The seat of BC's government is prominent, but the Victorian-era Empress Hotel (Fairmont) commands the view. Shops, restaurants, countless galleries are within walking distance. Walk to the Empress for 'high tea' or stroll through shops and cafes amid Victoria era architecture. Enjoy the comforts. You deserve them. We suggest the fresh caught halibut with an Island Pinot Gris. Victoria Harbour Authority has three mooring locations in the heart of the City.
Easily accessible full service marinas and all amenities are close at hand. Visit Discovery Island Marine Provincial Park near Oak Bay. Mariners and cultural history buffs will enjoy the Maritime Museum of British Columbia. Step back in time at the Royal BC Museum, where life-like galleries transport visitors past a woolly mammoth and down a cobbled street in Old Town. For a look at life in the 1800's, visit Helmcken House, Emily Carr House and Craigdarroch Castle.
Perfect for a family vacation
A short jaunt — perfect for families — begins in Victoria and leads around the Saanich Peninsula to Saanich Inlet and Brentwood Bay. Get your land legs back with a massage at Brentwood Bay Resort and Marina. Or sample great fishing, fine dining and exquisite docks across the bay at Mill Bay Marina. There are plenty of marinas on the Peninsula, many beaches and charming Sidney has an accessible downtown with amenities and attractions for young and still young, and is home to the highly sociable Port Sidney Marina. Continue up the coast in protected waters behind Salt Spring Island to destination marinas in Maple Bay and Genoa Bay. Whether you are travelling or keep your boat in the vicinity, the marine village at Canoe Cove offers just about every service you can imagine. You will find plenty of cozy, more private anchorages in these waters, too.
Continue your trip with stops in Cowichan Bay and Chemainus. Both have everything you need within walking distance. Chemainus is famous for its outdoor gallery of murals. Your last coastal community stop on this circuit is Ladysmith. The town proudly maintains its early 20th century look and the hospitality is harkens to an earlier day. You have a choice of two fine marinas in Ladysmith. Ladysmith Community Marina rightly claims the title "Friendliest Marina on the Coast." Good times there. Ladysmith Marina takes vessels up to 100″. They are busy renovating and will have a new look in 2019. Finish your adventure by circumnavigating Salt Spring Island, famous for its eclectic culture, thriving arts community and handcrafted foods and wines.
You remain in sheltered by the Gulf Islands as far north as Nanaimo. No community in BC offers better hospitality to boaters. Nanaimo Boat Basin and Stones Marina offer moorage to over-night guests. Restaurants, entertainment and shopping are within walking distance. Stretch your legs in the immaculate little downtown. Cool down after a hot day on the water at Dinghy Dock Floating Pub. And do try the ribs. If you are in the mood for a bed that doesn't rock, Coast Bastion and other hotels are within walking distance. Gabriola Island lies in front of the city and is worth a visit for its history and many ways it tries to please visitors. Pages Resort and Marina will connect you to it all.
Newcastle Island Marine Provincial Park occupies all of Newcastle Island — home to the Snuneymuxw people for thousands of years and traditionally known as Saysutshun. Newcastle Island is a wondrous escape from the bustling urban center of Nanaimo just across the harbour. First Nations' culture and island history may be visited along a 22km trail system.
Go a little bit wild
North of Nanaimo the Salish Sea opens up and you cruise the expanse between the mountain landscapes of the Island and Coast Mountains on the mainland. Civilization becomes more sporadic. There will be more whales breeching and plenty of fish biting. Marinas dot the Island coast and the communities of Parksville and Qualicum Beach offer berths, provisions and grog.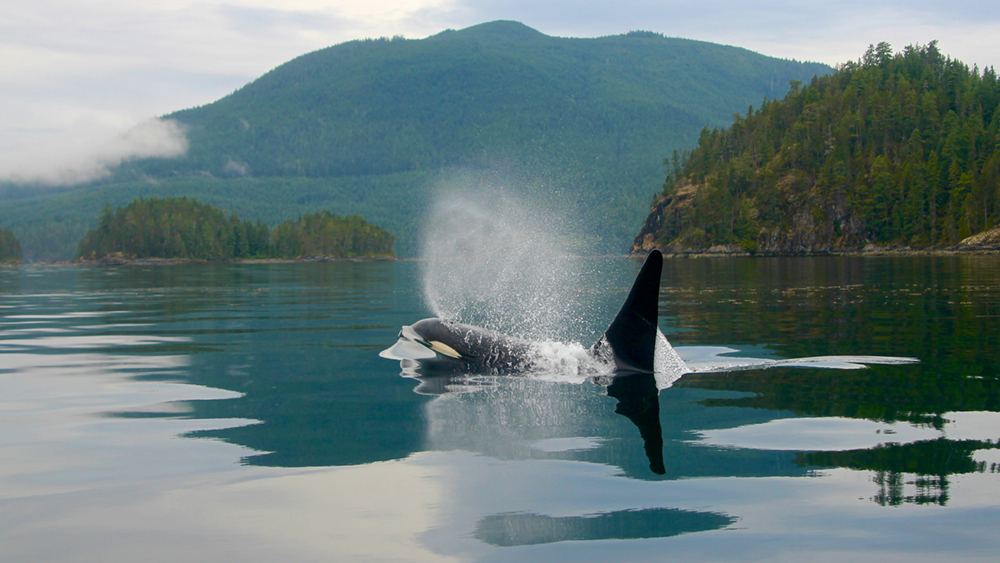 With luck, you'll have one of the Hornby Island or Denman Island beaches to yourself. Hike through some of the largest preserves of the rare Coastal Douglas Fir Forest, That twisted and sculpted tree you see is the rare Pacific Arbutus. Distinct island cultures welcome visitors. There are several marinas and resorts and many snug coves if you prefer privacy. Hornby Island is home to boutique wineries and a distiller of gin and vodka that is so pure, he claims, that it is hangover free. Extend your stay with fishing, mountain biking, kayaking and diving. All are offered by commercial operators. Hear the cries of eagles and the bark of sea lions at Boyle Point Provincial Park, where they come to feed on herring. Feel the history through an extensive photographic collection depicting early settlers at the Denman Island Museum.
The last communities on your voyage up Vancouver Island East are Comox and Courtenay. These are thriving communities with plenty of sheltered, picturesque marinas, nearby shopping, marine services and a full slate of comfort amenities. Restaurants feature locally grown food in their daily specials and menu items. Expect to find local organic blueberries, shellfish, bison and even edible flowers gracing the plates in many of the local eateries, all complemented with made-in-the-valley beer and wine. Comox Valley Marina and Comox Valley Harbour Authority are perfectly situated for ocean excursions and enjoying local amenities. Comox and Courtenay are a perfect base for excursions to many islands and fishing hot spots. And with all of the nearby amenities, it is no wonder many boaters make this their homeport for weeks.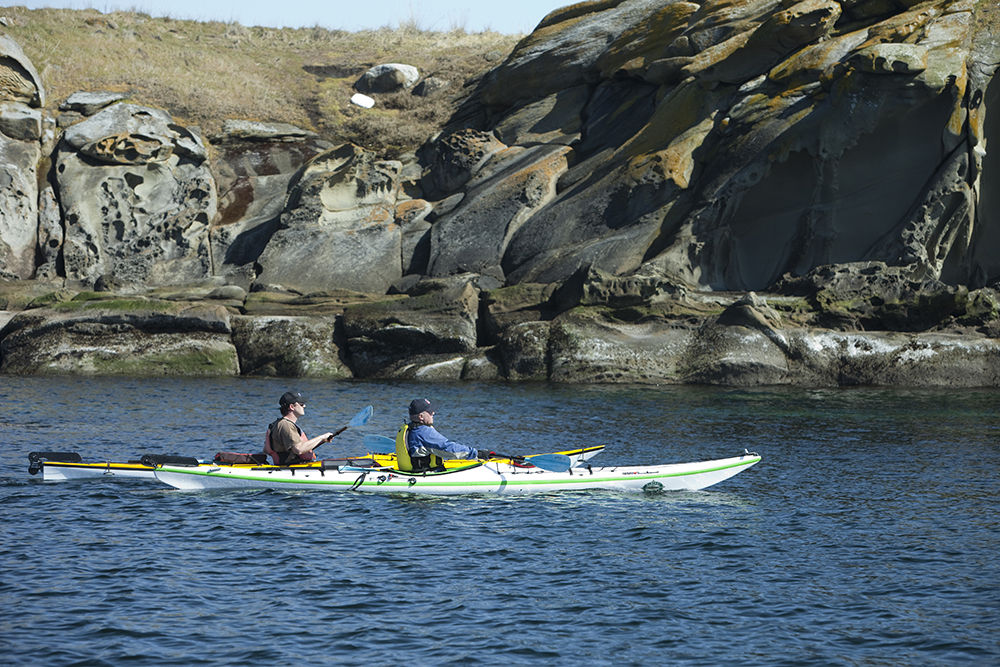 Find your fish
The fishing on your journey is getting better and better. If you wish to linger in this region, Pacific Playgrounds International Marina and Salmon Point Resort and Marina, just north of Comox, cater to fishers. They cater to families, too, with lots of activities for the whole family.
Fishing BC
Perfect beaches, perfect fishing. This large stretch of island coast along the eastern side of Vancouver Island features beaches that go out up to a quarter mile at low tide, making it an excellent place to play with kids and go clamming and oyster picking. The weather is relatively mild here, and the area also holds many runs of Pink and Coho Salmon that spin casters and fly fishermen alike can readily catch both species from shore. Come late August and September, join the many hopeful anglers who will troll near the mouth of the Big Qualicum River for big chinook.
If you continue north you will enter the Discovery Islands and the extensive Fjords, Inlets and Passages region. Campbell River is a popular jumping off point, and you are almost there.