Find Your Fish
The Oak Bay Marine Group is proud to sponsor information about fishing in spectacular British Columbia.
For more than 50 years we have been providing unforgettable fishing experiences on BC's Coast. Getting a fish on the line is an exhilarating experience, but there's also a special kind of magic when you're out there on the water. Whether it's bonding with your family and friends, seeing some of the most extraordinary scenery on the planet, or that awe inspiring moment as a pod of Orca whales cruise by… the tradition of fishing is an important and meaningful one to all of us.
You don't have to travel far for excellent fishing. The Gulf Islands, southwest corner of Vancouver Island, Howe Sound, and the islands and channels of the Sunshine Coast will not disappoint. Destinations for those where fishing is the main event are Vancouver Island West, Haida Gwaii, Discovery Islands, Broughton Archipelago/Johnstone Strait, Great Bear Rainforest and Northern Passages. Find these regions in our Explore section.
We ask that you fish responsibly and invite you to review the Marine Stewardship Ethics found on this website.
Fishing BC provides information on where the fish are, how to catch them and regulations. Download British Columbia's tidal (saltwater) sport fishing app, created by the Sport Fishing Institute of BC in partnership with Fisheries and Oceans Canada and supported by the Pacific Salmon Foundation.
For tips on how to trap crab, check out this article or download this PDF document.
Whatever you are fishing for, you will need a tidal water sports fishing license. You should check openings, closures and limits in the area you intend to fish. Annually, amendments are made to some guidelines. To be absolutely certain you are on the right side of the law, see illegal fishing practices.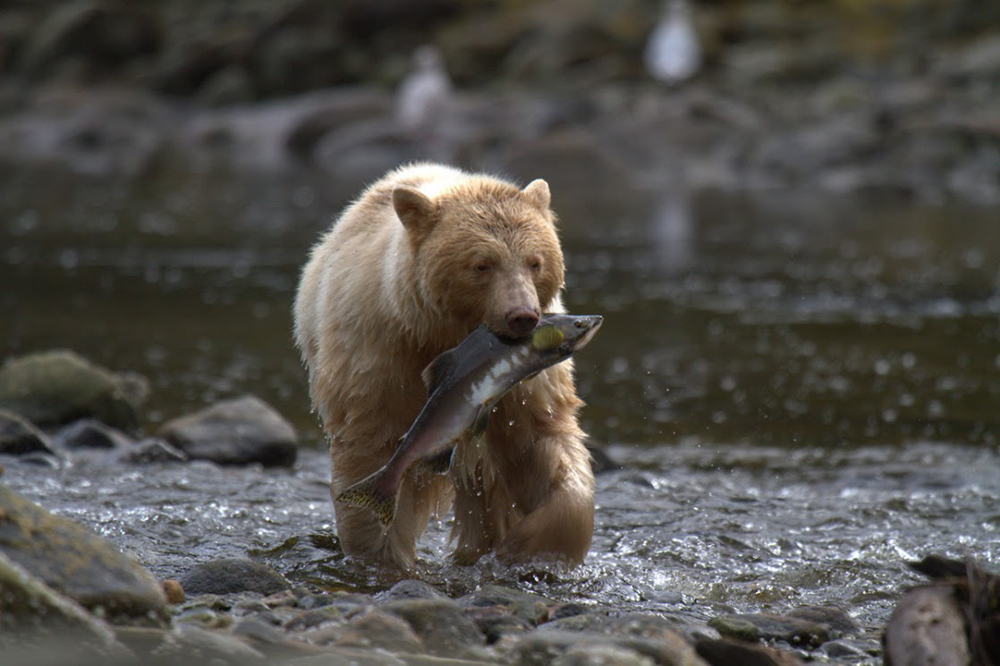 A founding member of the Sport Fishing Institute of British Columbia, Oak Bay Marine Group contributes to the Pacific Salmon Foundation, the Sport Fishing Advisory Board, various Angling Coalitions, the BC Wildlife Federation, The Pink Salmon Festival Society, SPCA Wild Arc, Hatchery Programs, Sea Rescue Organizations, and a number of other charitable groups in the many communities where we operate.
We show our commitment to sustainability by fishing responsibly and all of our restaurants in BC are 100% Ocean Wise, serving up only sustainable seafood.
Stop in and say hello while you're here! And happy fishing!